My recent experience with Shamanic practices
I have been practicing Curanderismo or Mexican Shamanism all my life. Yes this is an Ancient Spiritual Technique, but that does not mean that we cannot use it for everyday life. This story is about on how these techniques helped us to find a missing person.
Last week a client came for a Limpia or Spiritual Cleansing Ceremony. When we started the ceremony, I could sense sadness and worry. I told her to breathe and relax so we can get rid of those feelings.
She said that her brother was missing for more than 10 days and those feelings where coming from that. She was afraid that he was death because there was no sign of him. She had called the hospitals, police, jail and shelters. She had looked everywhere, call friends, etc.
I would like to say that many times this happens. Somebody books for a Limpia Ceremony and it ends up being something very different about what we need to do.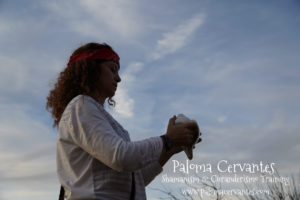 This is what we did:
First a Limpia to remove as many layers of sadness and negative emotions as we could.
Once she was lighter, we elevated her energy and vibration with a Curanderismo technique named La Marca. We did this so she could be strong and with a lot of energy for what we were going to do next. We wanted to locate the brother, see if he was alive and if so bring him back home. For all these we needed a lot of energy. Energy is the fuel for spiritual practices. That is why after doing any spiritual practice we feel so hungry. This last sentence has nothing to do with what I am sharing here but just for you to know. If you feel hungry after you practice that means you use a lot of energy and most likely had a great result in your spiritual practice.
So, to locate the brother and to see if he was alive we use divination techniques. In this case, a drum. We created some kind of a connection or bridge between the drum, my client and me. This is an amazing and easy technique. I am sure that anybody with the basic knowledge about Curanderismo and Shamanic techniques can do it. I added to my drum some seeds and Prayer Mix and started drumming. My client started thinking on her brother. I start drumming and when she was able to think very strong the seeds and prayer mix started to move and showed me the way where I should look for him.
Then I journeyed in spirit world until I saw him. I used a special kind of arrow that we use in México "to see things" and with the help of some Shamanic techniques; I was able to locate him. Then I explained to my client where he was.
We, my client and I, found out that he was alive. My client is very emphatic so she helped a lot in this ceremony. He was on the streets and walking in the south part of our town. I need to mention that it is summer right now and the temperatures in our town usually are higher than 100 Fahrenheit degrees. My client's fear was that he could easily dehydrate, pass out and die in the heat. We also were able to see that he was either drunk or too high in drugs.
Then we use some technique that is similar to what it is known as Susto or Soul Recovering to bring him back home. Susto technique is for lost pieces of the soul like in an accident, trauma, PTSD, surgery, depression, divorce, etc. This technique is for recovering the actual physical person instead of the soul. The name is El Llamado (The Call) or also known as El Zapateado (I don't know the translation of this but it is some kind of a dance).
After everything felt good, we finished the ceremony. Then I totally forgot about it until next day when I got the news. Her brother was back and everything looked exactly as what we saw the previous day.
Usually I don't share personal stories about my private practice but today I am sharing because I would encourage you to learn these practices and become good at them. You never know when they are going to come handy.
---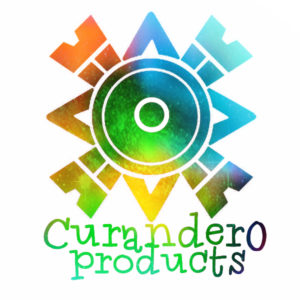 You can get products on our online store Curandero Products. Many of our products are not posted but if you are looking for something specific please send us an email to hola@palomacervantes.com. Our products are prepared during special ceremonies during the year, that means that sometimes we don't have them and you may need to wait until we have that ceremony again.
*When possible our products are wildcrafted in sacred spiritual lands with permission or organically grown. We support local local artisans and indigenous people by making them our first choice when getting our products.
---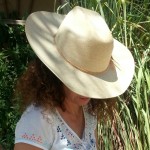 Paloma Cervantes is a Mexican Shaman or Curandera born and raised into the tradition. Working as a Curandera since 1986. She writes, teaches and practices Shamanism, Curanderismo, Spiritual Herbalism, Natural Ways and Ancient Healing Traditions. Visit her website www.palomacervantes.com
---